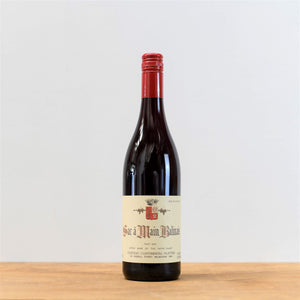 Country: Australia
Region: Yarra Valley
Grape: Pinot Noir
Viticulture: Organic Farming / Natural Wine
Winemaking: Handpicked, natural fermentation for one month in a tank before maturing in wood barrels. Unfined, unfiltered and low sulphur.
Made in the style of Burgundian Pinot Noir. Continental Platter, Sac A Main Balinais Pinot Noir is from the Yarra Valley where soils are made from clay over sandstone. All farming is sustainable. 
Packed with raspberries, strawberries, cranberries & cherries, with nice tannins to keep it all together.