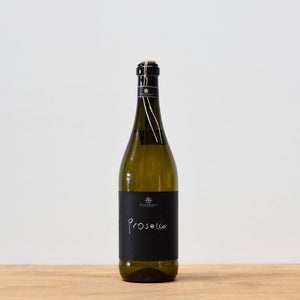 Country: Italy
Region: Veneto
Grape: Glera
Viticulture: Organic Farming 
Fermentation occurred over a period of 4 days in stainless steel tanks. After fermentation, as is the way for sparkling Prosecco the base wine was put into a pressurised vat held at a controlled low temperature for secondary fermentation. This is the
Charmat
or tank method. The wine was then filtered and decanted before being bottled.
Gentle sparkling prosecco full of citrus and apples. 
Brothers Christian and Andrea Tombacco are the third generation of their family to produce wine in the Veneto, the farm having been founded by their grandfather Batista in 1899. Their vineyards are farmed organically and to explain the name of their winery they sit on the Via Augustus, a Roman route connecting Venice to the plains beyond the Brenner pass, and which was completed under the rule of Emperor Claudius Augustus in 47 AD. These are Prosecco wines made in traditional fashions, including the 
tappo spago
 cork closure, a symbol of their desire to move forward while never forgetting their heritage.