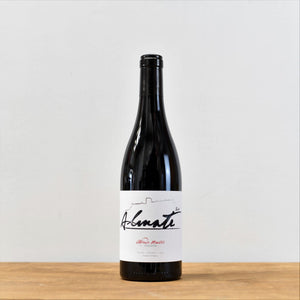 Country: Spain 
Region: Ribera Del Duero 
Grapes: Tempranillo 
Vinification: Natural wine and biodynamic farming
A classic deep, dark, Spanish red, the wine is aged in old oak barrels for 4 months, resulting in a soft and ripe Tempranillo. It's rich on the nose and full of plums and cherries with an underlying spice.
Alfredo Maestro uses only organic and biodynamic practices in the vineyard with very minimal intervention. Located in the Ribera Del Duero, all of his wines are natural, having had zero sulphur added neither in the vineyard nor the winery, instead keeping them totally unfined and unfiltered. 
Almate Tempranillo is a natural, organic and vegan wine.