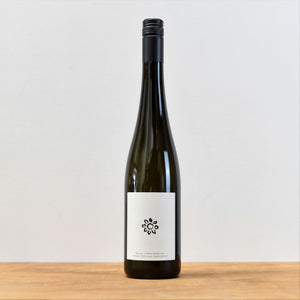 Country: Austria
Region: Kamptal
The Arndorfer family are a perfect example of artisan and natural wine producers. The soil is at the heart of what they do, farming organically, biodynamically and lovingly. They create wines using grapes that grow perfectly within the region and express the terroir of Kamptal. The wine making is raw and minimal with very little or no sulphur and no fining or filtration. 

The amazing Gruner Veltliner is seriously fresh and alive, packed with herbs, minerality and zest. Unfiltered, unfined and hazy with very low sulphites, this wine is perfectly paired for food with a bit of spice to it. 
Handcrafted Gruner Veltliner is a natural and vegan wine made by the Arndorfer Family in Austria.