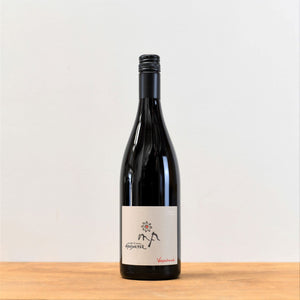 The Arndorfer family are a perfect example of artisan and natural wine producers. The soil is at the heart of what they do, farming organically, biodynamically and lovingly. They create wines using grapes that grow perfectly within the region and express the terroir of Kamptal. The wine making is raw and minimal with very little or no sulphur and no fining or filtration. 

This natural red is made with 80% Zweigelt and 20% Pinot Noir. A very classy Austrian red that drinks perfectly on it's own or with food, it's packed full of fresh, crunchy cranberries that will keep you coming back for another glass.
Vorgeschamck Red is a natural wine.