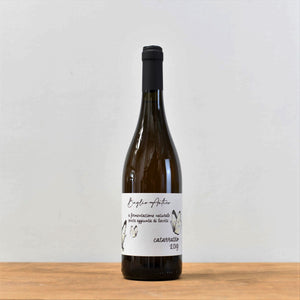 Country: Italy
Region: Sicily
Grape: Catarratto
Viticulture: Organic Farming / Natural Wine
Baglio Antico Bianco is a great value natural orange wine from masters of natural wines, Ciello. Their vineyards are located high up in the Sicilian hills and all wines are certified organic. The white catarratto grapes spend a couple of weeks macerating with their skins during the natural yeast fermentation. The result is an orange wine that isn't too over powering or too bitter.  
Flavours of citrus peel, herbs and ginger with a well rounded rich texture and long finish, this orange wine is delicious on it's own or goes perfectly with fish or curries. 
Baglio Antico Bianco Catarrato is a natural orange wine made from organic grapes in Sicily. Vegan wine.