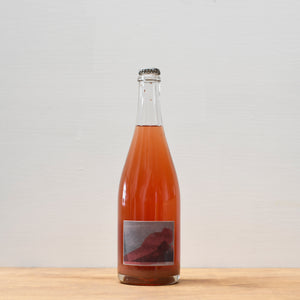 Country: Hungary
Region: Badacsony
Grape: Cabernet Sauvignon, Zervin
Viticulture: Biodynamic Farming / Natural Wine  
Vinification: A co-ferment of Cab Sav and Zervin (a local white variety), after pressing the juice is bottled during the 1st fermentation - classic ancestral method. The bottles have been gently "disgorged" to let some pressure out, resulting in a delicate sparkling. 

Elegant notes of strawberries, a hint of red currant paired with a fine reduction.

The vineyards are situated on the Szent György hill, in Badacsony, north of the lake Balaton, on south-east facing slopes at 118 to 180m altitude. The soil is made up mainly from volcanic basalt with a mix of clay, loess and sand. In the cellar, István likes to take a step back and let the wines ferment spontaneously mainly in amphoras. He prefers not to use any additives in order to preserve the original personality of the varieties and the unique minerality of the volcanic soil.