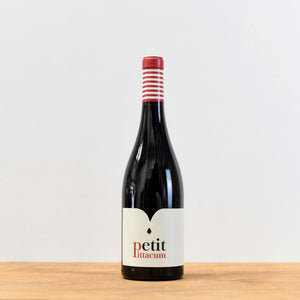 Petit Pittacum is a natural, organic red wine made from 100% Mencia grapes grown in the North West of Spain in the hilly Bierzo region. The Mencia grapes are grown on slate soils with only organic fertilisers used. Only wild yeasts used in fermentation and low intervention in the winery. The wine is aged in oak for 3 months to extract more flavour. 
This is a fresh and juicy red, similar in style to a young Rioja. Full of crunchy red fruits and a hint of oak. A really good value natural red that keeps you coming back for more. 
Petit Pittacum is a natural and organic wine.