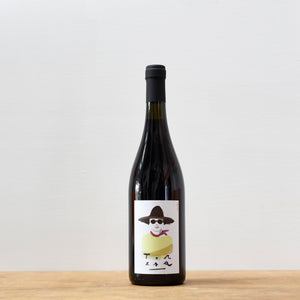 Country: Italy
Region: Piemonte, Monferrato
Vintage: 2020
Grapes: Ruche
Viticulture: Organic Farming / Natural Wine 
Winemaking: Ruchè from young vines planted over sand, silt and limestone. The grapes fermented as whole bunches for two months before nine months rest in concrete. Named after Nadia's mother, this really impresses with a heady perfume of blackcurrant, rose and spice. This comes from the first parcel of the variety Nadia harvested this year and as such is a little fresher and dryer than previous vintages.
Black fruit and plenty of fresh acidity. Well structured tannins and complexity, perfect for the cooler months.  
Nadia Verrua's family has been making wines in the hills of Monferrato in the province of Asti for over a century. Their ten hectares of land are farmed organically and split equally between vines bearing local grape varieties and hazelnut trees. Things have always been done properly here and it shows. The fruit comes from healthy vines planted on soft, sandy slopes and the resulting wines are charming, rustic and pure. The idea is not to add too much, not to take away, and the resulting wines are joyful and delicious, a pleasure to drink.