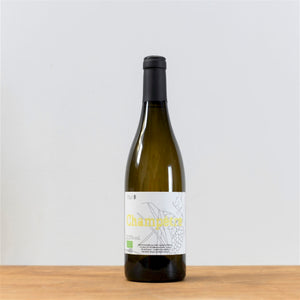 Country: France
Region: South West
Grapes: Mauzac
Viticulture: Organic Farming / Natural Wine
Vinification: Hand harvested grapes are fermented and aged in stainless steel tanks with low intervention wine making. Low sulphur levels and unfiltered.
Well rounded medium body white with apples and pears. Subtle spice and honey on the finish. 
Laurent Cazottes makes these wines along with liqueurs and aperitifs. He uses indigenouse Gaillacoise grapes varieties that are all farmed organically.