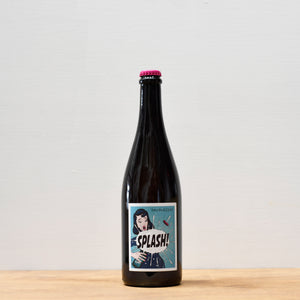 Country: France 
Region: Monbazillac
Grapes: Semillon
Viticulture: Organic Farming / Natural Wine
Vinification: Grapes pressed directly into stainless steel tanks where they cold ferment for a month. Then transferred to bottles just before the end of the first fermentation to produce the pet nat. Non disgorged and no added sulphur. 
Bursting with life this one! Full of citrus and apples and super refreshing bubbles. 
Chateau Barouillet is a family business going back 8 generations. It converted to organic viticulture in 2010 thanks to Vincent Alexis alongside his father and grandfather. They control 45 hectares of vines throughout Monbazillac and Bergerac. 
ABV 10.5%