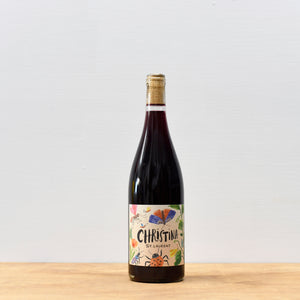 Country: Austria
Region: Carnuntum 
Grape: St Laurent
Viticulture: Organic Farming / Natural Wine 
Winemaking:  Hand-picked whole bunches are sorted and carbonically macerated in closed fermenters, in a very slow and cold fermentation in the old cellar. After 3 weeks the whole bunches are pressed into old oak vats, finishing fermentation as juice. Aging takes place in 500-liter vats for 4 months. The wine is lightly sulfured at bottling.
Juicy sour cherry & cranberry aromas, spicy and earthy on the palate. Carb-mac red at its best!
Christina Netzl has been working her family vineyards since 2007 focusing on the typical style of their unique Carnuntum region. Soils are red gravel and loess. During this time soil conditions, micro-climates and natural conditions in the vineyards got more and more important to her and her husband and so they decided to change to organic production in 2013. They have been certified organic since 2018.