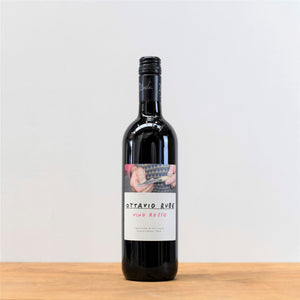 Country: Italy
Region: Piedmont
Grape: Dolcetta, Croatina
Viticulture: Biodynamic Farming / Natural Wine 
Winemaking: Hand harvested, natural yeast fermentation. Cement vats are used to ferment the wines which are then transferred to old barrels to soften and mature. Bottled unfined and unfiltered with no added sulphur. 
From the Piedmont region in North Italy Cooperativa Valli Unite is a biodynamic and organic vineyard made up of three growers that have been operating for three decades. They use natural production methods resulting in wines that are very low in sulphur.
This red blend of Dolcetta and Croatina is a great value natural red with lots of fresh crunchy cherries and a deep spice.