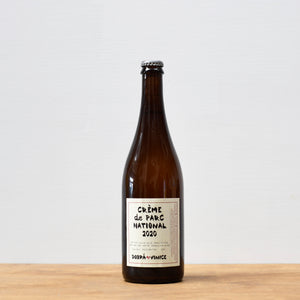 Country: Czech Republic 
Region: Moravia
Grapes: Muller Thurgau, Welschreisling, Riesling
Vineyard: Pod lesem, Znojmo - Popice, National Park Podyjí
Orientation: south-east and south slope, 200-300 m above the sea
Age: 33 years
Village : Znojmo - Popice Subregion : znojemská
Soils : sand, clay, quartz, granit, loem,
Fresh, juicy and creamy Pet Nat. 
Vinification :  Grapes are hand harvested and fermented in oak barrels for about 20 days with wild yeast. The wine is transferred to bottle with 10 grams of residual sugar to finish in the bottle as a petnat with zero sulfur added. 
ABV 10.%