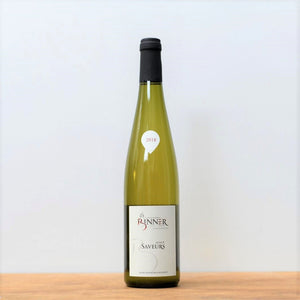 Country: France
Region: Alsace
Grape: Riesling, Gewurztraminer, Sylvaner
Viticulture: Biodynamic Farming / Natural Wine
Winemaking: Manual harvested, all grapes pressed together, fermented with indigenous yeast. On fine lees for 7 months in the cellar made from local, natural materials such as wood and stone. No filtration, no fining and no added sulphur.
Lovely and aromatic, well balanced acidity. Cloudy as a result of no filtration. Packed with peaches, apples and pears. 
Winemakers since 1770, the family operates 11 hectares of vineyards in and around Alsace including some prestigious Grand Crus. Monique, Beatrice and Joseph Christian Binner have divided the various tasks on the estate with the help of two further employees, Christian and Philippe.