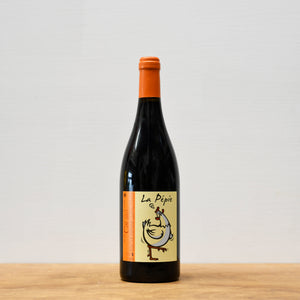 Country: France
Region: Loire
Grapes: Cot
Viticulture: Organic Farming / Natural Wine 
Vinification: Manual harvest, 4 days cool maceration, only free run juice is is kept for the cuvee. Wild yeast fermentation and 5 months maturation in stainless steel vats. 
Vibrant, bright and fruity wine with excellent texture, freshness and balance. 
The estate was founded by Marc Olivier in 1984. He is now joined by Remi Branger and Gwenaelle Croix. They are play their rolls in creating some great wines. Western Europe oceanic climate. Produced on the hillsides of La Pepiere village on grantic soils.