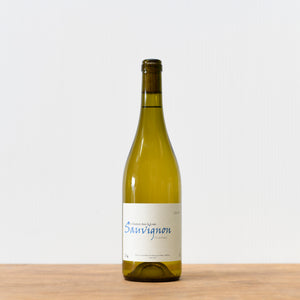 Country: France
Region: Loire, Touraine
Grape: Sauvignon Blanc
Viticulture: Organic Farming / Natural Wine
Winemaking: Hand-harvested grapes are fermented in barrel using indigenous yeasts. Bottled unfined, unfiltered with very little sulphur added. 
Light golden colour with lots of citrus and apples. Classic in style of this region with gooseberries and a savoury minerality. 
Frantz Saumon started his estate in 2001 and now covers 6 hectares in the Loire Valley. Only organic practices are used on the Huisseau Plateau terroir. Soils are a mix of sandy clay, limestone and flint.