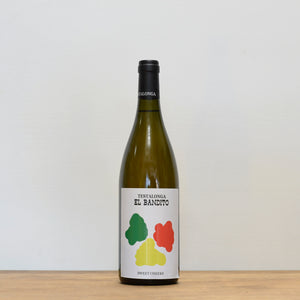 Country: South Africa
Region: Swartland
Grapes: Muscat Alexandri
Viticulture: Organic Farming / Natural Wine
Vinification: Grapes are harvested by hand and destemmed. Fermented with indigenous yeast. Pressed after 10 days and matured in 500L old oak casks. Full malolactic fermentation takes place. Minimal sulphur added before bottling. Light filtration and no fining. 
Skin contact Muscat. Super floral and golden in colour. Glorious pink grapefruit and peach blosson. 
After travelling extensively in Portugal and Austria learning his craft Craig Hawkins returned to South Africa and became the winemaker at top Swartland estate Lammershoek. Craig now makes his own wines from various small, organic vineyard sites in Swartland and makes his wine naturally, with as little intervention as possible. The climate in mediterranean with granite soils.