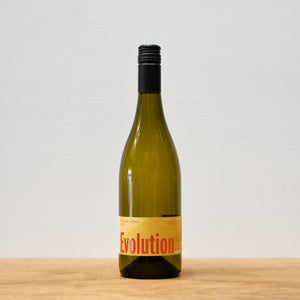 Country: USA
Region: Oregon, Dundee Hills
Grapes: Riesling, Pinot Gris, Semillon, Sav Blanc, Muscadet, Canelli, Chardonnay, Gewurztraminer
Viticulture: Organic Farming / Natural Wine 
Vinification: Grapes are manually harvested and fermented with native yeasts in stainless steel. Aged in stainless steel for 6 months. 
Aromatic wine with heaps of citrus notes like lychee and lime zest, hints of tropical fruit and just a touch of melon. 

In 1971, the Sokol Blosser family planted grapes on just five acres in the Dundee Hills. As one of the pioneering wineries of the region, Sokol Blosser has played a key role in developing and shaping the now prominent Oregon wine industry. The winery is family owned and operated, with the second generation now at the helm: siblings Alex and Alison Sokol Blosser. The estate has grown to more than 86 acres under cultivation, and the winery works to create wines of world-class quality, produced in a sustainable manner, which reflect the distinctive flavours of the grapes, soil and climate.