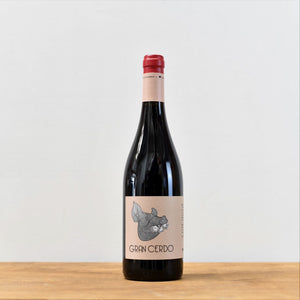 Country: Spain
Region: Rioja
Grape: Tempranillo
Viticulture: Biodynamic Farming / Natural Wine
Winemaking: Vinified in stainless steel using natural yeasts. The wine is unfined and unfiltered. Matured in stainless steel vats, this is one of the best value natural reds on the market.
An unoaked, medium body style of Tempranillo that is vibrant, fresh and fruity from the natural production. Packed full of fresh and ripe black fruits. 
Gonzalo Gonzalo is fiercely protective of the terroir of his family vineyards in North Spain. He's always done things differently ignoring the trends of the region and refraining from using chemical treatments and intervention in the winery.