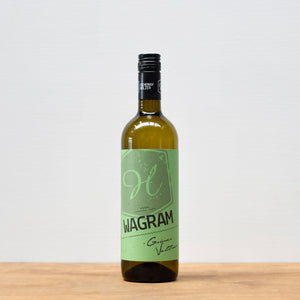 Country: Austria
Region: Wagram
Grapes: Gruner Veltliner 
Viticulture: Organic farming 
Vinification: Fermented in stainless steel followed by 5-16 months maturing. The wine spends 6 months on lees to add complexity. 
A Classic, uncomplicated Veltliner with fine acidity on the palate. The wine perfectly reflects the region Wagram.

The Eshenhof Holzer winery is located in Grobriedenthal in Wagram. This is where Arnold Holzer creates this range of unique and characterful wines. He's fifth generation farming this small estate. The loess clay soils give the wines lots of fruitiness and richness, perfect for making natural wines.