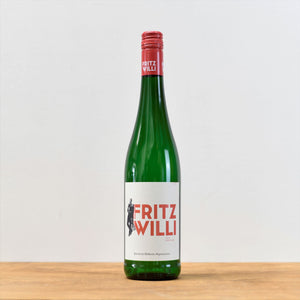 This delicious Riesling is made from grapes sourced on the steep slatey soils of Mosel. After being carefully picked they are fermented in oak Fuder barrels and stainless steel vats, then blended together later to add complexity. The wine then rests on it's fine lees before bottling.  
The result is a fragrant wine packed full of apricots, citrus and apples. The slate soils shine through with minerality and give texture to rich stone fruits on the palate. It's slightly off-dry but perfectly balanced with acidity. 
Viticulture: Conventional wine making / Non-organic farming 
This wine is vegan.