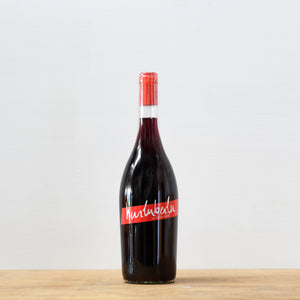 Country: France
Region: Loire
Grape: Cabernet Franc
Viticulture: Natural Winemaking / Biodynamic Farming 
Vinification: Grapes are hand-harvested and fermented with native yeasts. Fermented and aged in Concrete vats. Nothing added or taking away. Pure terroir wine! 
Crunchy, vibrant red fruits with a wild character. Lot's of cherries and cranberry fruits on the palate. 
Sébastien David has around 15 hectares of family owned vineyards in the Loire where he grows his Cabernet Franc. It's all limestone-clay and gravel soils, perfect for the grapes. He doesn't work with any chemicals in the vineyard and no sulphur at all. He practices some biodynamics using preparations along with various fermenting vessels such as clay eggs, amphorae and traditionals foudres.