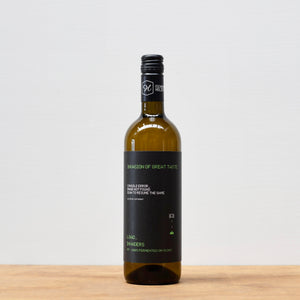 Country: Austria
Region: Wagram
Grapes: Muller Thurgau
Viticulture: Natural Wine / Organic farming 
Vinification: Fermented in stainless steel for 14-16 days on the skins, then pressed and matured for 9 months in stainless steel with no added sulphites. A small amount of sulphites is added at bottling. 
An orange wine with great depth. Plenty of citrus fruits and skin along with more tropical fruits and a subtle tannin. 
The Eshenhof Holzer winery is located in Grobriedenthal in Wagram. This is where Arnold Holzer creates this range of unique and characterful wines. He's fifth generation farming this small estate. The loess clay soils give the wines lots of fruitiness and richness, perfect for making natural wines.