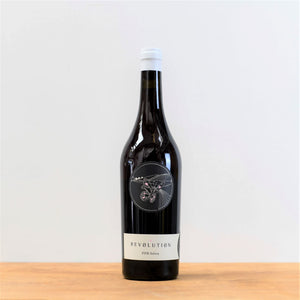 Country; Austria 
Region: Weinvertel 
Vintage: NV
Grape: Rösler, Syrah, St.Laurent
Viticulture: Biodynamic Farming / Natural Wine  
Vinification: Made using the solera system where wines of different vintages are blended together to keep consistency. Here the St Laurent is aged in stainless steel tanks in the solera system. All three grapes are fermented and aged separately. The Rosler is whole bunch fermented and pressed straight away. The Syrah has two days of maceration. The St Laurent is taken from the solera and aged for 12 months in ampora. Unfined, unfiltered and no sulphur added. 
This is a vibrant pink wine that is more like a chilled red wine. Packed with fresh strawberry and an underlying creaminess to it. The perfect sunshine drinker with amazing depth of flavour. A really unique wine that is a showcase of quality artisan wine making. 
The Zillinger family have been running these vineyards biodynamically for 30 years.  First ran by Hans and now his son, Johannes - is an exceptional example of what 'natural' truly means. From home-made compost, to growing their herbs, they are guided by strong principles of biodynamic agriculture..
Johannes believes in letting nature going its own way. To help this process he aims to interfere in both vineyard and the cellar as little as possible. In his own words "if you work on healthy soil in the vineyard, you get healthy vines, which produce more exciting wines. And most of all, if you let the good things simply take their course in the cellar."