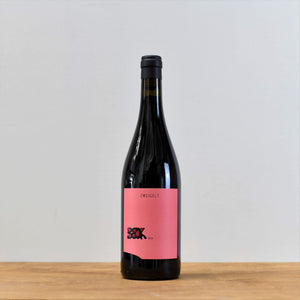 The Beck estate has been farmed biodynamically since 2007, creating natural wines from native grapes that grow so well in the Burgenland region of Austria. The natural farming in the vineyard is mirrored in the winery with only natural yeasts being used along with minimal sulphur and no fining or filtration. The Zweiglet grapes are hand picked and fermented in stainless steel tanks. The wine is then moved to wooden casks for 2 months to complete it's malolactic fermentation followed by 8-10 months in old barrels. This gives the wine complexity and richness, all perfectly balanced.
The wine has lots of dark fruits and spicy notes but still retains a freshness to cut through the richness. 
Judith Beck, Zweigelt Red is a natural, vegan red wine made with biodynamically farmed grapes.