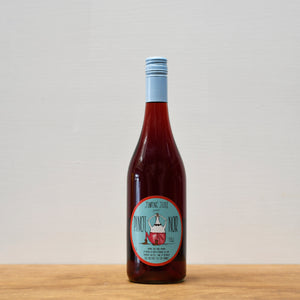 Country: Australia
Region: Goulburn Valley
Grape: Pinot Noir 
Viticulture: Organic Farming / Natural Wine 
Manual harvested grapes are destemmed. Whole berry partial carbonic fermentation with wild yeast. Aged in 2000L foudres. Unfined and unfiltered. 
Just what you want from a pinot noir, gluggable, thirst quenching and fun. Perfect to enjoy basking in the sunshine at a BBQ with your mates.
Born of the many rural regions of Victoria, Xavier had a nomadic childhood. His first vinous whiff probably came whilst climbing the Cambrian hills north of central Victoria on a farm his family once owned. All grown up and married he lives and makes wine on their own farm in the Strezleki ranges, Gippsland, Australia. The wines are inspired by emotion, a moment in time and a sense of place.