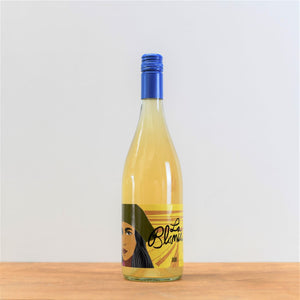 Country: Czech Republic
Region: Moravia
Grape: Riesling, Gewurtztraminer, Sauvignon Blanc, Pinot Blanc, Neuburger 
Viticulture: Biodynamic Farming / Natural Wine
Vinification: A Mix of using old barrels for fermentation along with some skin contact to give the wine texture and weight. 
Exotic aromas with a touch of herbaceous, lemon peel character. Very fresh with great structure from a bit of skin contact. 
Family winery on the gentle sloping mountains in Stary Poddvorov. They own 5 hectares of vineyards growing on the Southern and Southwestern slopes of the loess subsoil. No herbicides used, only preparations that they make.