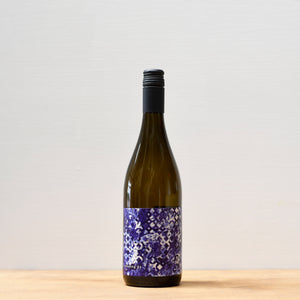 Country: Czech Republic
Region: Moravia
Grape: Riesling
Viticulture: Biodynamic Farming / Natural Wine
Vinification: 2 different clones of Riesling harvested at 3 different times at different ripeness. 35% was fermented on skins for 2 weeks after that it was put into stainless steel tanks. 10% in used 500L barrels, the rest in stainless steel tanks. 8 months on fine lees then blended and bottled, no fining or filtering.
Some skin maceration on this, with three different picking times to achieve that amazing balance in acidity and sugar to give you the right amount of weight and finishing bone dry with that characteristic Riesling zing! Super delicious, and really moreish. 
Family winery on the gentle sloping mountains in Stary Poddvorov. They own 5 hectares of vineyards growing on the Southern and Southwestern slopes of the loess subsoil. No herbicides used, only preparations that they make.