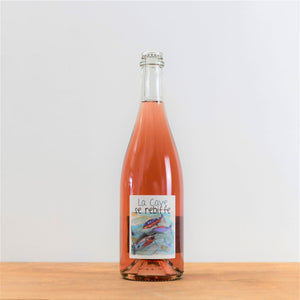 Country: France
Regoin: Loire
Grape: Grolleau, Gamay
Viticulture: Organic Farming / Natural Wine
Wine making: Manual harvested grapes are pressed after on day of maceration. Fermentation starts in a stainless steel tank with native yeasts and is then moved to bottle with some residual sugar to complete fermentation. This results in CO2 dissolving in the wine to create the fizz. Unfined and unfiltered with no added sulphur. 
Raspberries and strawberries with a herby and spicey undertone. It pops out the bottle full of summer fruits. A perfect aperitif. 
Frantz Saumon used to be a forester in both Canada and France but in 2001 decided to take over a small three-hectare property in Montlouis near Tours. Non-interventionist all the way. Flinty clay soils as well as sandy and chalky soils from Loir-et-Cher. 
ABV 11.5%