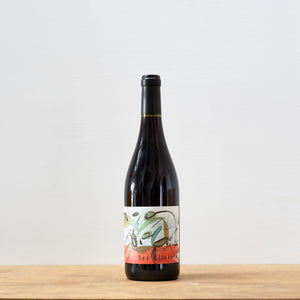 Country: France

Region: Rhone Valley
Grape: Grenache and Syrah
Viticulture: Organic Farming / Natural Wine
Winemaking: Native yeasts used with low intervention and low sulphur levels.
From natural wine producers Les Vignerons d'Esterzargues in Southern Rhone, this blend of organically grown Grenache and Syrah. The Terre de Mistral is a reference to the Mistral winds that blown down the Rhone Valley, cooling the grapes as they ripen.
It's a classic style of Cotes du Rhone with rich black fruits and lots of peppery spice.