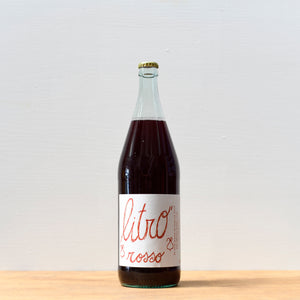 Country: Italy
Region: Umbria
Grapes: Sangiovese, Ciliegiolo
Viticulture: Organic Farming / Natural Wine
Hand picked grapes are crushed and fermented naturally with no additives. No sulphur is added at bottling. 
Medium-bodied, crunchy cherry, slightly smoky, roasted peppers, easy drinker.
Danilo Marcucci rescued the Conestabile della Staffa vineyards after many years of them not producing any wine and only selling grapes to other producers. He moved to natural wine making in the early 2000s after seeing what chemicals can do to the body in mass produced wines. After much work in the vineyard he was able to release the first vintage for more than 60 years in 2015.