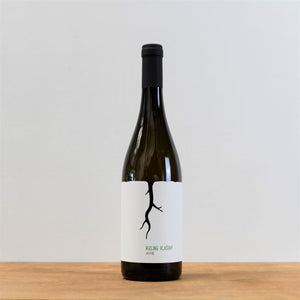 Country: Slovakia
Region: Little Carpathians
Grape: Welschriesling
Viticulture: Biodynamic Farming / Natural Wine
Vinification: The wine is pressed after being hand harvested and then left for 9 monts on less in used 500L oak barrels.  
Packed full of complex aromas of flint and honey. Lots of apples and lemons to give freshness. An amazing wine that has great aging potential. 

The Magula's have been farming biodynamically for two generations in the Rose and the Wolf valleys of Sucha with deep loess soils and high proportions of minerals. Very little rainfall so the vines root very deep and suck up all these mineral characters. The sunny days means the vines ripen to perfection.