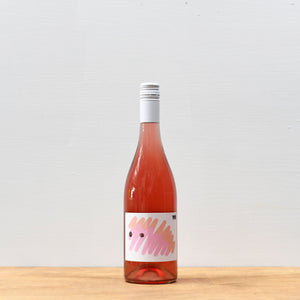 Country: Austria
Region: Weinvertel and Kamptal
Grape: Zweigelt
Viticulture: Biodynamic Farming / Natural Winemaking
Vinification: Most of the grapes are direct pressed and ferment and age in sst. Unfined, unfiltered with just a touch of SO2. 
Clean crisp mineral with lots of strawberries and floral notes. Delicious natural pink!

Martin works on the edge of Weinviertel and Kamptal. The landscape starts shaping into mountains hence the soil is also more diverse. Martin is the 3rd generation in the family, but the first to put more effort in winemaking. They work biodynamically on nearly 20 hectares. He is one of the most innovative farmers in the region, implementing "bee-hotels" and compost tea preparations to enhance biodiversity.