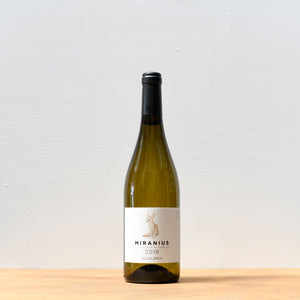 Country: Spain
Region: Penedes 
Grape: Xarel-lo
Viticulture: Biodynamic Farming / Natural Wine  
Vinification: Manual harvested grapes are fermented in stainless steel naturally. Aged on lees with no added sulphur. Matured in concrete vats. 
Varietal aromas of yellow fruits with a fresh, crisp acidity and a nice aging potential.
The Mediterranean variety Xarel·lo is the focus of Celler Credo's wine project. Aged on the lees, macerated with the grape skin or stems, with no sulphites added – made today using techniques learned from their grandparents yesterday. The vines are surrounded by fennel, wild radish, yellow fleabane, as well as insects and animals that each contribute in their own small way to an ecosystem which lends its own balance and character to the grape. 

ABV 11%