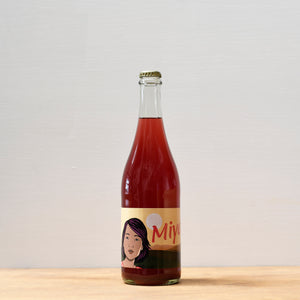 Country: Czech Republic
Region: Moravia
Grape: Zweigeltrebe
Viticulture: Biodynamic Farming / Natural Wine
Vinification: Part fermented on skins with wild yeasts. The wine is bottled before the primary fermentation is finished. 
Bursting with crunchy berry fruits. Summer sparkling in all it's glory! 
Family winery on the gentle sloping mountains in Stary Poddvorov. They own 5 hectares of vineyards growing on the Southern and Southwestern slopes of the loess subsoil. No herbicides used, only preparations that they make. 
*Please not the new vintage is lighter in colour than the previous vintage pictured below*