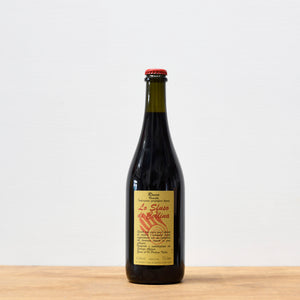 Country: Italy
Region: Veneto
Grape: Cabernet Franc blend
Viticulture: Organic Farming / Natural Wine 
Wine-making: Grapes are hand-harvested and crushed, spending a couple of weeks on skins before ageing in cement for a year. Bottled with low sulphur. 
A spritely wine that often carries a little spritz upon opening, the nose laden with pepper, the palate full of little black fruits. A bottle to reach for time and time again.
Alfonso Soranzo makes wine from vineyards surrounding his home and cantina in the tiny hamlet of Zovon di Vo in the hills of Colli Euganei. Soils are volcanic and fossilised, perfect for growing grapes. The approach is old-school and unfussy with natural yeast fermentation and no additions. Honest, nourishing and delicious wines.