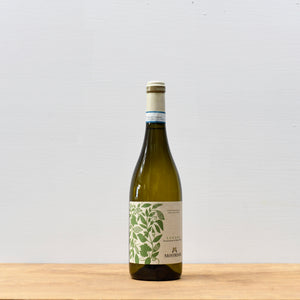 Country : Italy
Region: Lombardia 
Grape: Turbiana
Viticulture: Organic Farming 
Vinification: After hand-harvesting the grapes are cooled before crushing, then are left in a cold soak in the press for 10 hours. After settling, the juice is fermented at 15° Celsius in stainless steel. The wine rests on fine lees for 6 months, with occasional batonnage.
Fragrant aromas of white flower, tropical fruit and wild crushed herbs. The palate is bright and delicate, with gently honeyed notes and characters of honeydew melon, peach and grapefruit. Fresh, zesty acidity and subtle almond hints on the finish.
One of Verona's historic houses, founded by Giacomo Montresor in 1892, with a reputation built on high quality, affordable wines. In recent years the range has grown steadily with vineyards being developed in Friuli and northern Veneto, around Conegliano. Now organically farmed and ran by a co-operative who have modernised the production and winemaking.