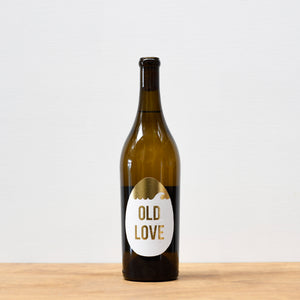 Country: USA
Region: Oregon
Grapes: Riesling
Viticulture: Sustainable Farming / Natural Wine
Vinification: Hand-harvested grapes were partly straight-pressed and partly macerated.  Around 40% was soaked on skins in total. The ambient fermentation lasted for six months on average.  They racked in and out of the vessels, regardless of whether they finished fermentation or not.  Some barrels completed malolactic, but the overall wine did not, therefore they did their usual cross-flow filtration. The wine was kept on the lees for 9-10 months total contact.
Ovum, Old Love is a dry, white blend that captures the summer sun in a bottle of wine. Aromas of fresh cut blood orange, salty lemon and aloe vera typify this racy yet texturally rich white wine is perfect with crab or lobster. 
Ovum Wines is dedicated to producing Riesling & Gewurztraminer from single sites in Oregon and Washington. Through minimal processing, the wines are a clear representation of the vineyard and vintage. The microclimate is in the corridor to the Pacific, Elkton is marine influenced far more than any AVA in Oregon. Cold nights lead to warmer days that are mitigated by Pacific Ocean winds.