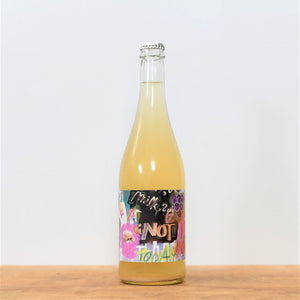 Country: Czech Republic 
Region: Moravia
Grape: Pinot Noir, Pinot Blanc
Viticulture: Biodynamic Farming and Natural Wine
Wine making: Made in the Petillant Naturel method where the wine is left to finish fermenting after being bottle resulting in CO2 dissolving in the bottle to give the fizz. 
A deep pink, orange hue (very unique colour). Creamy mouthfeel with lots of red fruits and structure and body coming from the Pinot Blanc.  
Petr Korab's winery was founded in 2006. His main focus has been on old vineyards since the beginning - with preservation at the heart of everything he does. The oldest vineyard he owns dates back to 1934. All natural in the winery as he believes it's the only way to retain the soul of the place and terroir.