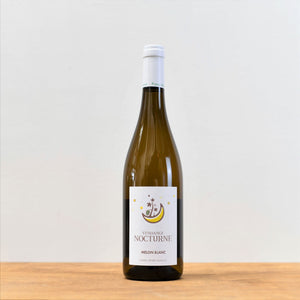 Country: France
Region: Loire, Muscadet
Grape: Melon Blanc 
Viticulture: Organic Farming / Natural Wine
Winemaking: He uses Melon de Bourgogne (Melon Blanc) grapes from a fully organic plot on schist soils. Harvested at night for freshness with cool maceration on their skins for 12 hours. Natural fermentation with no lees aging unlike most Muscadet Sevre wines. 
It's dry, fresh and bright with a typical salinity touch that is normal for the region with a slight spritz on the finish. 
Located in Saint-Fiacre village in the heart of the Muscadet appellation is Domaine de la Combe. Grapes are sourced from vines of a range of ages from 70 years old to 4 years old. Pierre-Henri took over from his father in 2016 and is in the process of converting the vineyard to fully organic. The estate is surrounded by the Sevre river and has a unique micro climate.