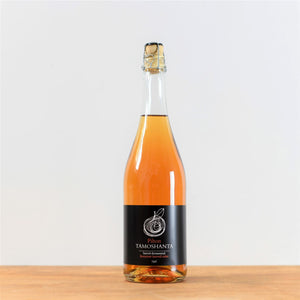 A fruity keeved cider, partially fermented in oak barrels.

Keeving and initial fermentation takes place in large vats but on Burns Night the young cider is transferred to Scotch whisky barrels to finish and mature.

Medium sweet with smokey vanilla tannin and an oaky finish, Tamoshanta is great served chilled with Somerset Cheddar.
4.7%
Pilton are artisan producers at the heart of Somerset's cider-land making whole juice sparkling cider by the old English method of keeving.  Apples are collected from traditional cider orchards in and around the parish of Pilton and slowly fermented for six months in their cool Victorian cellar before bottling.