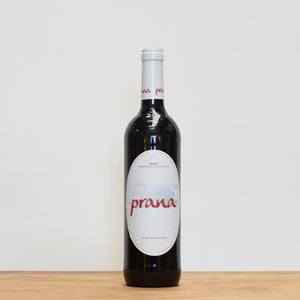 Country: Spain
Region: Rioja
Grape: Tempranillo
Vinification: Manual harvested grapes go through 100% carbonic Maceration. Wild yeast fermentation in sainless vats. Unfined and unfiltered. 
Juice red wine with plenty of red fruit flavours – cherries, raspberries and pomegranate. Best served slightly chilled.
Martin Alonso acquired some land where he started to cultivate a vineyard, olive trees, quince trees and other fruits trees, always being convinced that a healthy, loved and respected soil produces healthy fruits. When Martin started to grow the vineyard this way, his farmer neighbours mistrusted his methods, but after many years they have begun to believe that this is a good way and they are changing their methods for the better. The initial scepticism has transformed into unbridled enthusiasm.