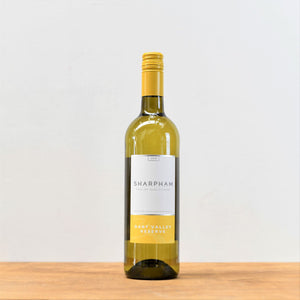 Absolutle beauty from Sharpham. 
Madeleine Angevine grapes from the South Devon vineyard are partially aged in American oak. A small amount of residual grape sugar is retained in the wine which is matured in oak also. 
Lots of Elderflower and English Hedgerow along with peaches and apples. Palate is slightly off dry but perfectly balanced with stone fruit flavours leading to a long finish.