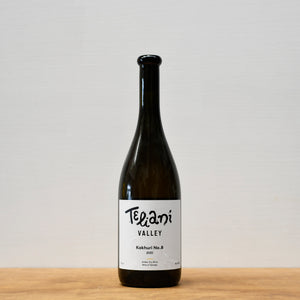 Country: Georgia
Region: Kakheti
Style: Orange wine 
Grapes: Rkatsiteli, Mtsvane, Khikhvi
Vinification: Made with four of Georgias indigenous grape varieties that are handpicked with only the highest quality fruit used. The wine is made using skin contact with 7-10 day maceration. Once the fermentation is finished the grape skin reaming with the wine for 6 months. 
Rich dried fruit and nutty flavours with a long dry refreshing finish. 
Winery 97 at Teliani is full of young innovative winemakers who set out to create modern styles of wines using some very old winemaking techniques. There has been a winery in the village since the 1800s and to ensure that this long history of winemaking continued, Teliani Valley was established in the 1990s by a group of enthusiastic young winemakers.