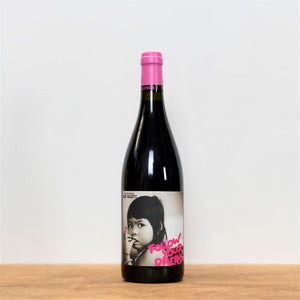 Country: South Africa
Region: Swartland
Grapes: Carignan
Viticulture: Organic Farming / Natural Wine
Vinification: Grapes are harvested by hand and whole bunch fermented. Grapes are crushed and then fermented for 10 days. Matured in french oak casks. The wine goes through malolactic fermentation before being bottled unfined and unfiltered with a very small amount of sulphur added before bottling.
A hugely aromatic and light bodied Carignan with aromas of crushed berries and flowers. The palate reveals sour cherry, strawberry and a bright acidity, but then evolves to sweeter potpourri-like floral notes of violets and a lingering savoury finish.
After travelling extensively in Portugal and Austria learning his craft Craig Hawkins returned to South Africa and became the winemaker at top Swartland estate Lammershoek. Craig now makes his own wines from various small, organic vineyard sites in Swartland and makes his wine naturally, with as little intervention as possible. The climate in mediterranean with granite soils.