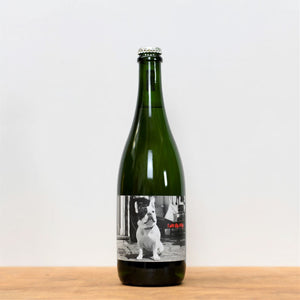 Country: South Africa
Region: Swartland
Grapes: Chenin Blanc
Viticulture: Organic Farming / Natural Wine
Vinification: Grapes are harvested by hand and fermented in stainless steel vats. Before they have finished fermenting they are bottled. Indigenous yeasts are used. The wine spends 10 months in the bottle before being disgorged. Unfined, unfiltered with no added sulphur.
A light, fine, creamy fizz, offering super fresh fruit flavours of green apple and white pear.
After travelling extensively in Portugal and Austria learning his craft Craig Hawkins returned to South Africa and became the winemaker at top Swartland estate Lammershoek. Craig now makes his own wines from various small, organic vineyard sites in Swartland and makes his wine naturally, with as little intervention as possible. The climate in mediterranean with granite soils.