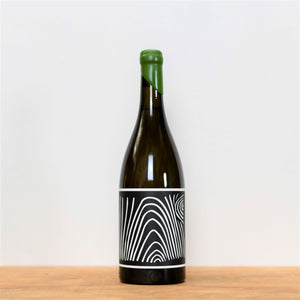 Country: England 
Region: East Sussex 
Grape: Bacchus, Madeline Angevine, Ortega and Muller Thurgau
Viticulture: Organic Farming and Natural Wine
Wine making: Grapes are hand harvested and vinified individually using native yeasts and ambient temperatures. The Ortega and Madeline Angevine are left to macerate with their skins. Unfined, unfiltered and no sulphur added. 
Hazy beauty packed with elderflower, peaches and spice. Amazing minerality and well balanced acidity. 

Situated on a slope leading down to the Tillingham River and ran by Ben Walgate, Tillingham is producing some really exciting natural wines. Organic and biodynamic practices are used in the vineyard with poly-culture farming taking place as well. Chalk and clay soils in vineyards that are some of the sunniest in the UK. 
ABV 11%