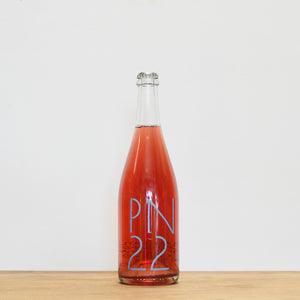 Country: England 
Region: East Sussex 
Grape: 20% Pinot Noir, 80% Pinot Blanc 
Viticulture: Natural Wine using grapes from local growers 
Wine making: Grapes are whole bunch pressed followed by 24 hours maceration in the press. Fermented in stainless steel tanks. No added sulphur, unfined and unfiltered. 
Doesn't hang around for long so worth a purchase! 
Candy pink in appearance with healthy amount of sediment. Stewed rhubarb with hints of rose petal on the nose leading into a sherbets tang full of raspberries.
Situated on a slope leading down to the Tillingham River and ran by Ben Walgate, Tillingham is producing some really exciting natural wines. Organic and biodynamic practices are used in the vineyard with poly-culture farming taking place as well. Chalk and clay soils in vineyards that are some of the sunniest in the UK.