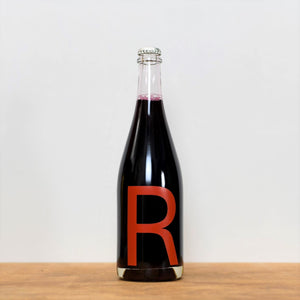 Country: England 
Region: East Sussex 
Grape: Regent
Viticulture: Conventional Farming and Natural Winemaking
Wine making: Whole bunches loaded into concrete vat for two week carbonic maceration. Pressed and returned to concrete to finish fermentation and settle for 3 months prior to bottling.
Light and bright cherry red in appearance. Aromas of red berries and flowers on the nose. In the mouth, supple and juicy: a wine that demands to be quaffed.
Situated on a slope leading down to the Tillingham River and ran by Ben Walgate, Tillingham is producing some really exciting natural wines. Organic and biodynamic practices are used in the vineyard with poly-culture farming taking place as well. Chalk and clay soils in vineyards that are some of the sunniest in the UK. 
9.64% ABV